It may be impossible to stop the natural aging process but it is quite possible and easy to correct many of the giveaway signs of aging that inevitably take over a person's face at a certain point in their life. Undergoing a plastic surgery is one way to turn back the hands of time but for those of you who wish to avoid such invasive procedures or simply want to make a few minor face contouring changes or to enjoy an instant line and fold removal treatment, there is a new, better and more advanced form of treatment – face fillers. They are guaranteed to provide you with a long list of benefits such as:
Zero downtime
Almost no pain or discomfort
Immediate results
A wide selection of customizable treatment options
No harmful side effects
These innovative filler injections work on several fronts to ensure durable and natural-looking facial rejuvenation results.
How do face fillers work?
Dermal fillers have been around for many years and that has given pharmaceutical companies more than enough time to greatly improve the basic formula of this category of products. As a result, these reliable cosmetic solutions are now safer than ever before and they are available in various types the most common of which are:
Hyaluronic acid fillers
Calcium hydroxylapatite fillers
Poly-L-lactic acid fillers (PLLA)
Autologous fat filler injections
Polymethylmethacrylate fillers (PMMA)
The effects that each of these filler types delivers greatly depends on their main ingredient. For instance, those that are based on hyaluronic acid (HA) are excellent at maintaining the skin's healthy hydration and plumpness levels. Calcium hydroxylapatite-based products, on the other hand, can stimulate the dermis to produce more collagen and PMMA filler injections can improve the skin's firmness and overall structure.
What all of these products have in common, however, is that they aim at rejuvenating the face by filling creases and depressions such as lines, wrinkles, and folds that have formed as a result of the natural aging process or were caused by other factors like excessive exposure to UV light, smoking, a poor diet, genetics or repetitive muscle movements, for instance. The non-surgical dermal filler treatment is particularly suitable for the correction of:
Nasolabial folds (the so-called smile or laugh lines)
Forehead wrinkles
Thin lips
Periorbital lines
Facial contours
When the texture of the injectable gel is firmer and thicker, patients can also enjoy impressive cheek, chin, nose, and lips augmentation results.
One thing you need to remember is that, with only a few exceptions, fillers are temporary. In other words, their effects are not permanent as they gradually dissolve in the skin and completely disappear. That means that maintenance sessions are required for the preservation of the treatment results. At the same time, however, patients have the freedom to return to their natural appearance whenever they like.
What is the most popular type of wrinkle fillers?
Some of the top-selling face fillers on the market are those that have hyaluronic acid (HA) as their key component. That is because this substance is naturally present in the human body which makes it highly biocompatible and safe. It does not simply fill fine lines and wrinkles but it also delivers instant facial rejuvenation by restoring lost volume and moisturizing the skin from the inside. This is also an ingredient that has received FDA approval, particularly when it was obtained through a process known as biofermentation and does not involve substances of an animal origin.
HA can be used for the production of many different trusted dermal fillers. Its concentration and particle size can be easily tailored to deliver a very advanced injectable gel targeting a specific type of facial creases and imperfections. That is namely why there are various nasolabial fold fillers, forehead fillers, laugh line fillers or even deep wrinkle fillers such as Rejeunesse Deep. Experienced plastic surgeons prefer HA-based facial injections because they give them greater flexibility and more control, allowing patients to benefit from highly customizable facial rejuvenation treatment.
How much do face fillers cost?
The price of a box of skin filler injections can vary from brand to brand. For example, Monalisa Mild Type soft-tissue filler injections can be purchased for under €40 (approximately $45) but some of these products can set you back with €300 (or about $350) or even more. Estimating the exact cost of your individual filler treatment will require you to consult with a board-certified plastic surgeon. Ultimately, however, this form of cosmetic procedure is typically several times more affordable than plastic surgery such as an invasive facelift. Follow-up injection sessions can make the whole process pricier but it all depends on how long you plan to rely on this type of skin rejuvenation therapy.
What to expect after treatment with fillers for face – before and after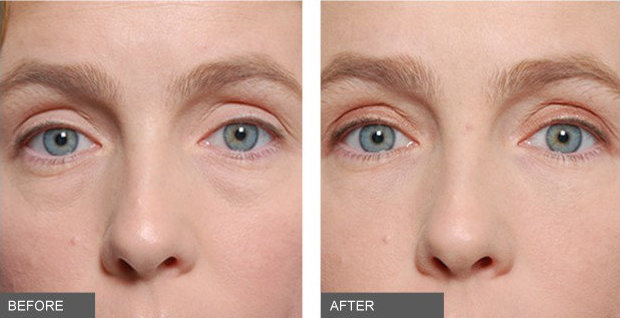 Prior to your initial facial injection, you need to find a qualified cosmetic surgeon who has plenty of experience in this field of work. The next step would be to schedule a pre-treatment consultation appointment. During it, you and your medical practitioner will discuss your preferences, the results you want to get, prices, possible side effects, etc. The plastic surgeon may also take several photos of you so that you can later get a better idea of your before and after look. You will be instructed to avoid alcohol, blood-thinning medications, painkillers and maybe even other forms of cosmetic treatments several days prior to your first procedure.
During the injection sessions, the medical professional will apply the selected face filler into your skin via injection. The injection sites will be carefully and strategically chosen to ensure optimal results and minimal pain. The entire procedure takes about 20-30 minutes and patients often feel no discomfort during it. Typically, no anesthetics are needed and patients can return to their daily routine almost immediately after the appointment. The effects become notable instantly and depending on the type of facial fillers remain so for several months.
After the procedure, your medical expert will schedule a maintenance appointment that will take place in a few months. You will be asked to avoid the above-listed medications and solutions, as well as to skip sauna trips, hot showers and extreme temperatures in general.
Should you worry about any potential side effects?
Most of the top-grade face fillers available out there do not threaten patients with a long list of adverse effects. Quite the opposite - unwanted reactions are rare and even when such are observed, they usually disappear in a matter of hours or a few days at the most. Some of the more common side effects after a dermal filler treatment occur around the injection sites and include:
Redness
Sensitivity
Tenderness
Swelling
Bruising
To reduce the chance of suffering from these unwanted results, strictly follow the recommendations and instructions of your qualified plastic surgeon.
Who can take advantage of which form of non-surgical cosmetic treatment?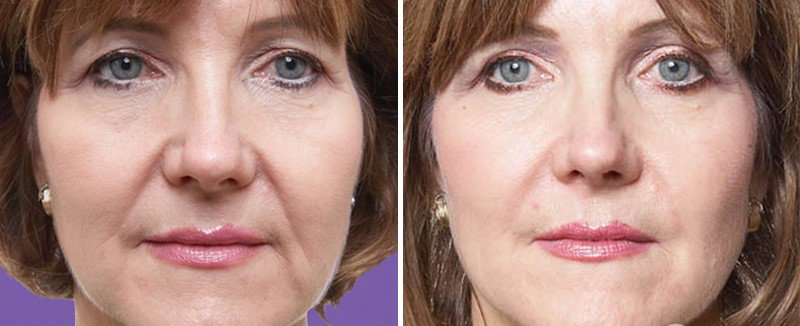 The U.S. Food and Drug Administration has approved this form of skin rejuvenation procedures on adults who do are not allergic or hypersensitive to the ingredients in the used injectable. The perfect candidate for this kind of treatment does not suffer from a blood-clotting disorder, lupus, scleroderma, dermatomyositis, rheumatoid arthritis or an autoimmune disease. The effects of skin fillers on women that are pregnant or breastfeeding has not been thoroughly researched which is why this group of patients is also not advised to undergo a filler injection treatment.
A common misconception about this cosmetic rejuvenation solution is that it can only be used on people who have medium to severe wrinkles and folds or who are at least 40 years old. The truth is that it can benefit adults of almost all ages – from those seeking to correct fine smile lines to individuals who have a sagging jawline or very deep wrinkles around the nose and mouth area. With so many impressive face filler options on the market today, almost anyone can take advantage of this minimally invasive procedure.
Which are the best wrinkle fillers on the market?
There are many fantastic, first-rate facial fillers to choose from but if you are looking a durable, risk-free and effective product that delivers natural-looking results place your trust on one that is:
FDA-approved
Free of animal-based products
Recommended to you by a trusted and certified plastic surgeon
Developed by a recognized company with plenty of experience in the field
Do not forget to consider your personal preferences. Go with brands like Monalisa or Revolax if you are looking for a budget-friendly option or rely on a product from Revolax, which has an incredibly diverse range of fillers if you want to rejuvenate every area of your face and fill wrinkles of varying depth.
If you want to rely on guaranteed, top-quality face fillers that have impressive longevity, order only from licensed and registered distributors and wholesalers such as Dermal Cosmetics. That is the best way to ensure that you will receive an original product that is safe, tested, trusted and sold at a price that is reasonable and fair.